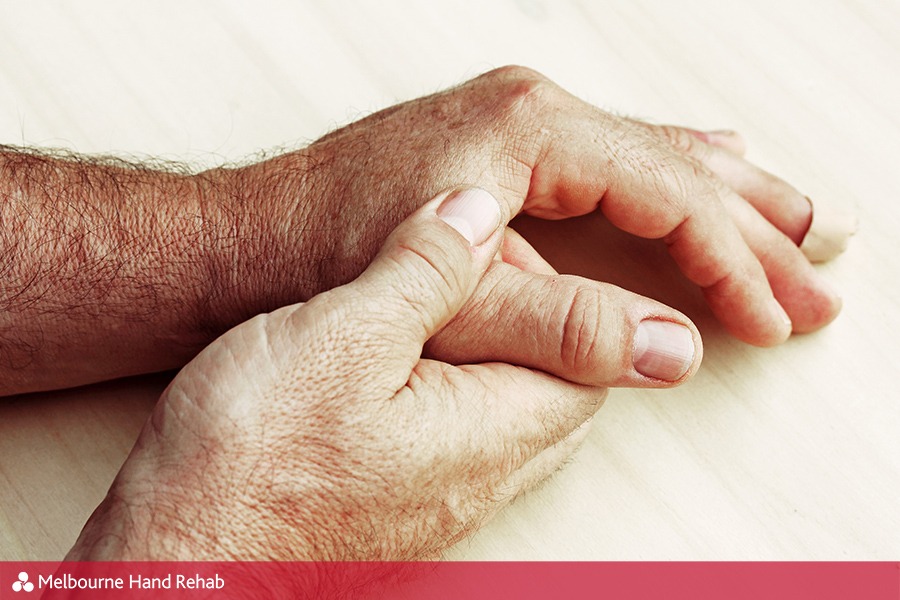 19 Jul

Fantastic thumb instabilities and where to find them
Thumbs are very important in our daily lives, and account for around 40% of hand function. Unfortunately, sometimes it takes thumb pain or instability for us to realise how important they really are.
Thumb instability can be caused by a number of things:
An old or current injury
Performing activities in an awkward manner over a long time which causes ligaments to stretch
Weakened thumb muscles
Instability can happen at any of the three thumb joints. We'll go through each.
The thumb CMC joint:
This joint is at the base of the thumb, and is responsible for bringing the thumb away from the palm and for functions like picking up a cup or catching a ball. It is a common joint for instability and arthritis, because the forces put through this joint for pinching can be quite substantial over a lifetime. The strong ligaments can gradually weaken, and the base of the 1st metacarpal bone can perch itself on the carpal bone, leading to instability and pain (look at the x-ray below!).

It doesn't help as well that a strong muscle called adductor pollicis pulls the 1st metacarpal into the palm, which then further de-stabilises the 1st CMC joint.
Thankfully, a lot can be done with regards to hand therapy to manage this condition. This can include:
massaging and relaxing the adductor pollicis muscle,
having a thumb brace/splint to provide support, and
strengthening 'friendly' muscles which ensure good thumb posture.
The thumb MCP joint:
This middle joint of the thumb is also at risk of instability. This joint is only supposed to bend and straighten, however some people may have instability where their joint hyperextends quite far, or may go sideways quite far.
If this is chronic and not from an acute injury, the hyperextension posture is called MCP joint collapse, whereas the sideways joint instability is called Gamekeeper's Thumb. Essentially, the ligaments have been stretched out over time from using the thumb in not-so-great postures. The term 'Gamekeeper's thumb' was actually coined because Scottish gamekeepers would pinch game between their pointer finger and thumb in a way which over time would stretch out the UCL ligament of this joint.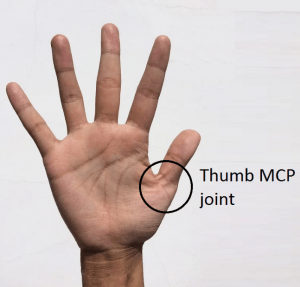 For those with MCP joint collapse, the culprit may be a thumb which doesn't stretch out of the palm very well, due to thumb CMC joint issues. This 'stuck' thumb joint means that for the thumb to be functional, it will need to hyperextend at the MCP joint to compensate. Weakened thumb muscles can also cause MCP joint collapse to occur, as muscles help stabilise this joint.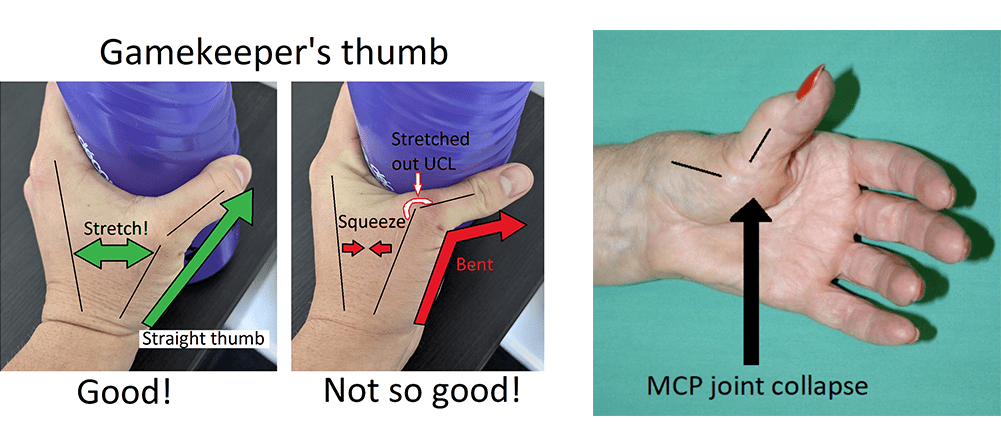 For people with instability of the MCP joint, many of the same treatment principles apply such as:
Massage of the adductor pollicis muscle
Strengthening MCP joint 'friendly' muscles
The thumb IP joint:
Instability of this joint is not something we see as often, however it can be caused by weakened ligaments from injury or from sideways forces on the thumb tip causing the ligaments to stretch over time. Osteoarthritis can also occur at this thumb joint. Since there are no thumb muscles that act on this joint, this joint is better suited to splinting to provide stability.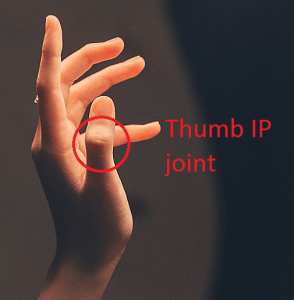 By Holly Johnson
If you are experiencing thumb, hand or wrist pain, don't hesitate to get in touch. We'd love to help you.
BOOK AN APPOINTMENT
For more information, call us directly on 03 9458 5166
References
– adapted, as permitted by licence.

– adapted, as permitted by licence

– adapted, as permitted by licence