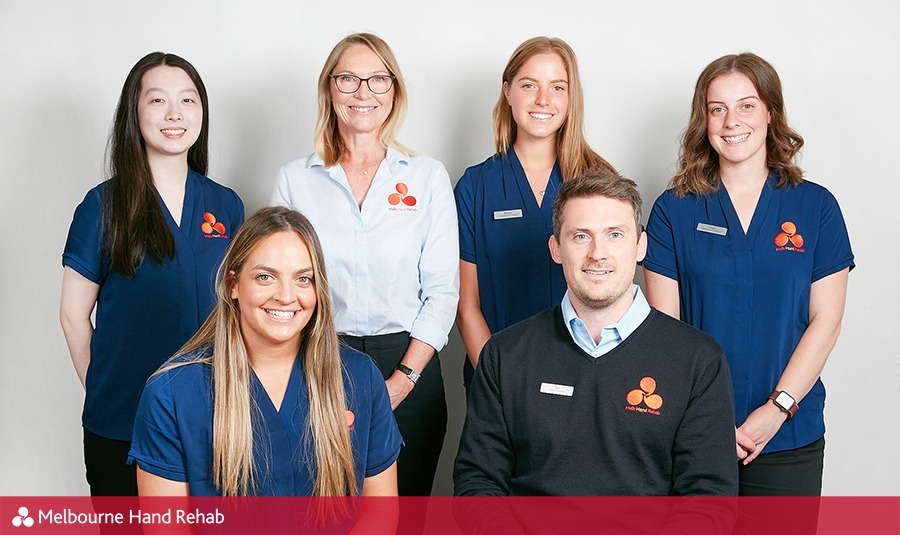 06 Aug

How do I become a hand therapist?
Hand Therapy
Hand therapy is an amazing career path that is rewarding for your patient, and also for you as a therapist. We watch people return to all of the activities that they love including sports, crafts, hobbies, family and kids, work, and every day functional activities after a trauma or injury.
How do I become a hand therapist?
Hand Therapists have a university qualification in physiotherapy or occupational therapy. Universities across Victoria and Australia offer the required four year courses. If you already have an undergraduate degree, you may be eligible to do a two year masters degree in physiotherapy or occupational therapy.
Throughout your university education you will learn a variety of skills that will be implemented into practice and personal patient treatment.  Placements are offered and required while in university in public and/or private practice.
Upon graduation, work experience and work shadowing is encouraged.  Continued education is required to maintain your licence. Professional development courses are available through professional association:
Australian Hand Therapy Association (AHTA)
Occupational therapy Association (OTA)
Australian Physiotherapy Association (APA)
Courses enable you to gain an insight into different conditions, treatment options/techniques, anatomy review, research based techniques and eduction; just to name a few.
Fellowship program offered through Melbourne Hand Rehab
Melbourne Hand Rehab private practice offers a fellowship program to new graduates and new hand therapy practitioners to support excellence in hand therapy. The fellowship is designed to support excellence in up and coming physiotherapists and occupational therapists. You will learn clinical skills from experts in the field. You will be directed in clinical learning and provided with observation and personal learning time during the work week.
Joining the Fellowship Program
We will be taking applications from August 1st, 2019 for the Melbourne Hand Rehab 2020 Fellowship.
Applications close October 31, 2019.  The position is offered for one year.  For more information regarding the position, please refer to 'Health Professionals' on our website home page and choose 'Hand Therapy Fellowship.  Or call 03 9458 5166 for more information.
Go on apply, it will be 'hands down' the best thing you'll ever do!!
UPDATE: Applications now open for the 2023 Graduate Fellowship in Hand Therapy at Melbourne Hand Rehab
See HERE for more details