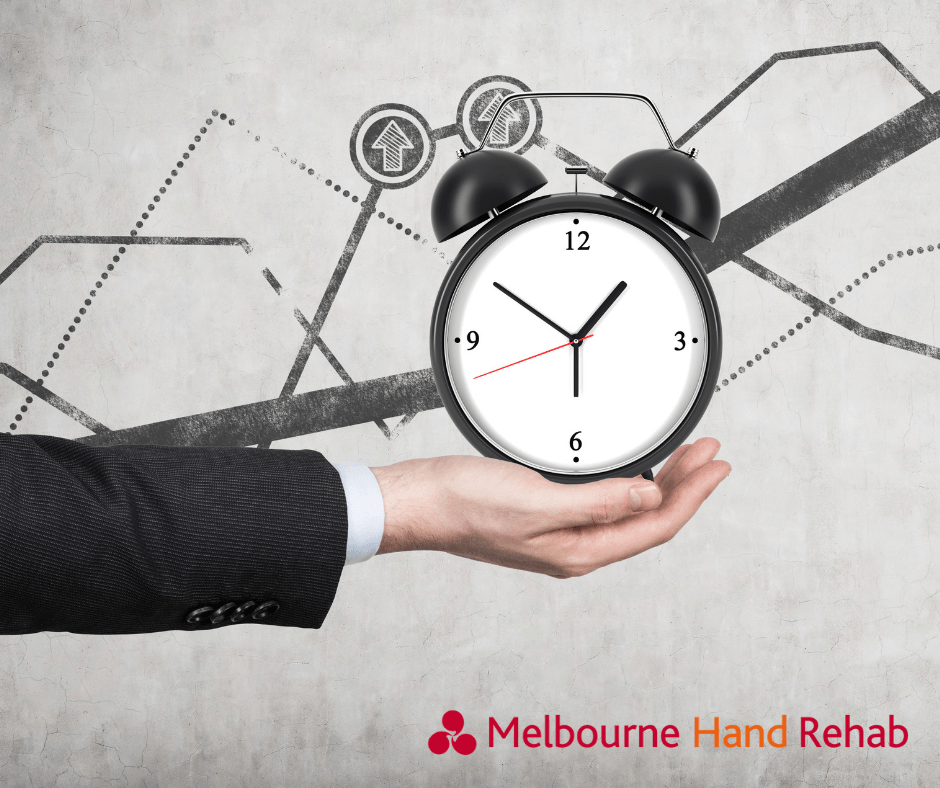 14 Feb

If I wait, the pain will go away, right?

As a hand therapist I see many patients who say 'I have had the pain for a couple of months.  But, I thought that if I wait, the pain would eventually go away'.  Or, 'I just haven't had time to get to the doctor or therapist'.

It is very common to experience pain but not want to go through the bother of addressing it right away; hoping optimistically that the pain will resolve on its own.  It is especially common if the exact cause of the pain is unknown. Common diagnosis of 'waiting out the pain' include: tendonitis, nerve tension, impingements, ligament and muscle strains, and muscle imbalances. 
Will delaying treatment really be that bad?
Waiting to be seen for your pain/injury can significantly delay healing.  As I tell my patients, 'The earlier we get to the problem, the less damage there is. Therefore, the less time it will take to resolve so that you can go back to your daily routine of life and work'.
What will the therapist do?
When you visit your hand therapist regarding your pain, he/she will do a full assessment to give you the correct diagnosis.  This will involve questions about your daily and work tasks.  A physical assessment of the painful area will follow to measure range of motion, strength, numbness or tingling, etc.  Hands on testing will be done to assess the structures (bones, ligaments, tendons, joints, and nerves) to make an a diagnosis.  Our testing techniques are research based to give us accurate diagnosis.
 Upon your diagnosis, your therapist will explain the problem and implications.  A treatment plan will be made and you will know what to expect. 
What happens after the first appointment?
Your therapist will explain what to do next.   You may, or may not, need therapy or a splint to calm the symptoms and protect the injury.  Exercises and precautions will be given regarding how to use your injured area to maximise healing.
Follow up appointments may be needed for your best care.  Your therapist will tell you how often and for how long you will need therapy.  On the other hand, you may be able to self manage your injury with the education provided to you.  In this case a follow up appointment will only be necessary if the symptoms do not improve or increase.
Moral of the story…
The earlier you address your pain, the faster and better you will heal. You can save yourself weeks, months, or years of pain and symptoms by addressing it quickly.
Written by Stephanie Konstantinidis