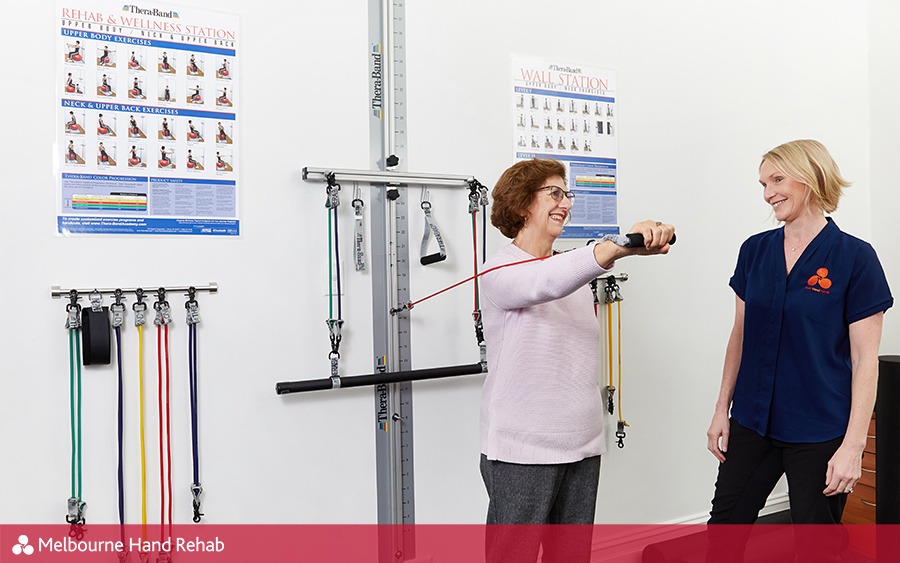 27 Oct

Rehab at home – wrist proprioception & stability exercises
No Gym? No Problem!
While Melbourne Hand Rehab have in-house gyms at our Werribee, Richmond, North Essendon and Mill Park clinics to help you achieve your hand therapy and fitness goals, nothing is more important than keeping up with your rehab at home.
There are many strength and mobility exercises that you can do that don't require specialised gym equipment. We've got a few great exercises that only require common items that you probably have available at home.
Wrist proprioception is important to recover after any wrist injury as it helps with coordination and control of your movements. Watch our video to learn how you can improve your proprioception at home.
Wrist stability exercises using a tennis racket, cricket bat, hammer or even a broom are designed to activate the muscles responsible for stabilising your wrist and increase your strength and control. Wrist stability exercises provide you with the foundation you need to lift heavier weights without discomfort and give you a solid base for your hand and finger movements.
At Melbourne Hand Rehab we provide hand therapy care and advice for people experiencing pain or injury to their hand, wrist or arm.
BOOK AN APPOINTMENT
For more information, call us directly on 03 9458 5166