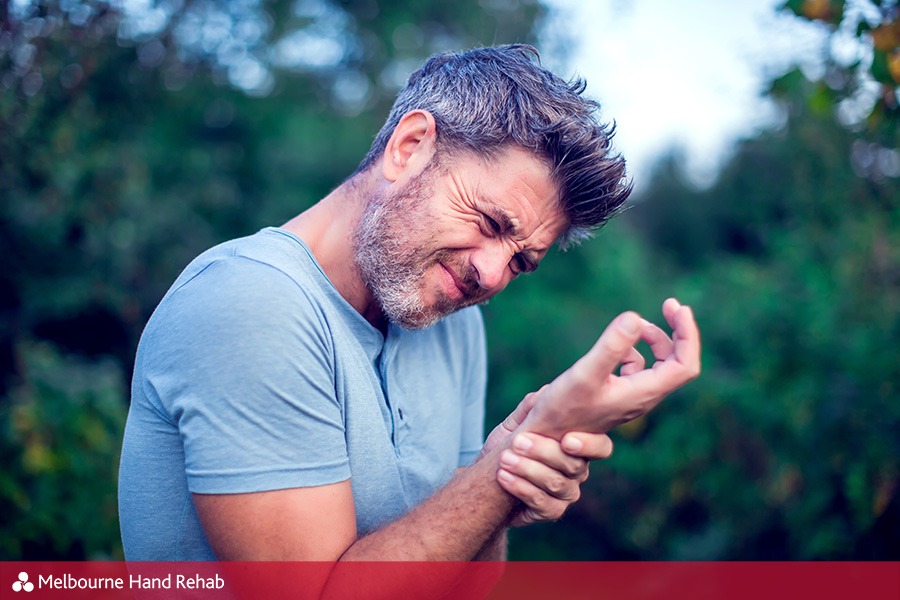 28 May

Snap lockdown – can I see a hand therapist?
Hand Therapy is an Essential Health Service
The Department of Health and Human Services (DHHS) in Victoria, have made it very clear that, during lockdown restrictions, you should still seek the healthcare you need.
If you've suffered a hand injury or are experiencing pain, it's important to seek appropriate treatment.
The main points that you need to be aware of are:
You DO NOT need a GP referral to see our therapists.
You CAN travel outside the 5km radius to receive healthcare (use your appointment SMS as proof of service).
Face-to-face appointments are permitted:
– To prevent a significant change or deterioration in your ability to function in your daily life.
– If you have an acute injury that could be a fracture or need a cast/brace.
– Post operative rehab, wounds.
– If you are in pain requiring prescription medication.
Telehealth is also available for the continuation of your regular care during lockdown.
Have questions?
For more information, enquiries and appointments please call us on 03 9458 5166.
Click HERE to conveniently book an appointment online.
Our response to Covid-19
Covid-19 has had an obvious and serious effect on everyone's lives. During these challenging times, your health and safety remain our number one priority.
Despite the current circumstances, we want to ensure that our patients are still able to access expert hand therapy for their hand recovery.
Hand therapy is an essential healthcare service, so Melbourne Hand Rehab clinics remain open with additional precautions in place. These include:
All staff have completed the Australian Government Department of Health COVID-19 infection control training.
Screening questions at the time of making your initial appointment.
Temperature check on arrival.
Low volume clinics with only 1-3 practitioners on at any time and 1-2 patients an hour.
Extra cleaning on hands and surfaces. Patients will be asked wash or sanitise hands on arrival.
Team members and patients who have cold or flu-like symptoms are being asked to self-isolate.
Installed perspex-like screens at our reception desks.
Touch free payment.
Masks available at all clinics.
Spacious waiting rooms to ensure there is 4 sqm per person.
If you are unwell or in isolation, or just want an alternative to a face-to-face consultation, we can provide online hand therapy via Telehealth.
Telehealth online consultations are an excellent way to keep your treatment plan and rehab on track without the need to visit a clinic. They are available for new consults or follow-up consults with your preferred therapist. Using your smartphone, tablet or computer we can assess, diagnose, demonstrate and help you complete exercises and self treatment in the same manner as a face-to-face session.
Find out more about our Telehealth service HERE
Stay safe. The Melbourne Hand Rehab Team.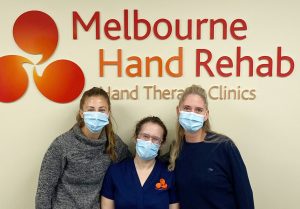 At Melbourne Hand Rehab we are pleased to be able to offer a choice for Hand Therapy: