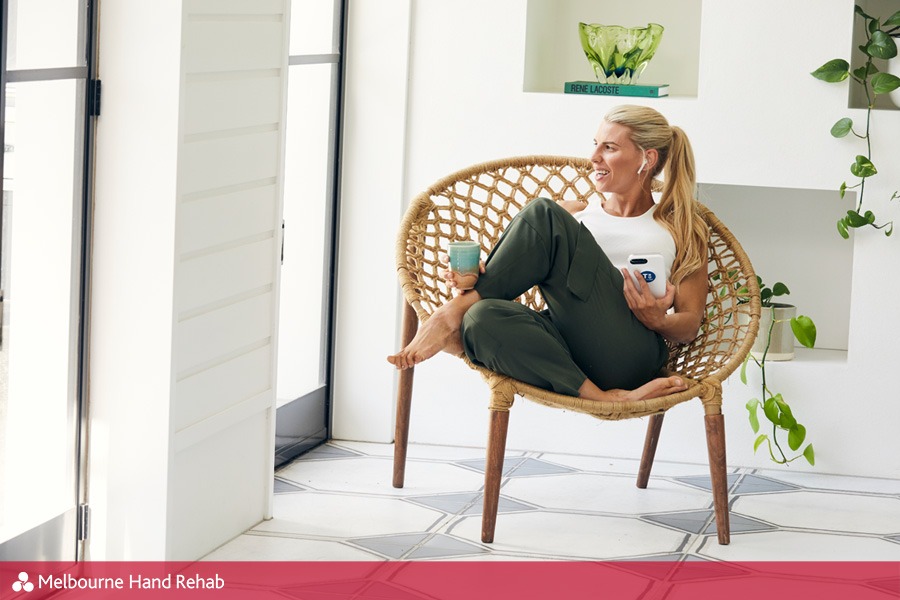 08 Sep

Tiffiny Hall on staying positive with a hand injury

Trainer, author and mum – Tiffiny Hall is an inspiration. She might be best known as a fitness warrior, but it's her positive mindset and attitude to overcoming her recent challenging health issues that we love.

While treating hands is our passion, we also understand the importance of a positive outlook in the recovery process. Staying healthy and motivated can help get you back to the activities you love after an injury.
"Iso has had us moving less, snacking more and feeling 'blah', so let's turn this thing around – together." – Tiff
So what is TXO Life?
More than a weight-loss program.TXO Life is a holistic, fuss-free lifestyle with daily on demand coached workouts no matter where you're at with your injury, family-friendly meal plans and practical mindfulness to keep your head strong whilst you recover.
Programmed and led by fitness queen Tiff Hall, TXO Life is the online health and fitness program you've dreamt of, designed for real, busy people looking for real, lasting results.
Recover, lose weight, build strength, feel fitter, find confidence, and live your best TXO Life.
To activate your 3 month FREE subscription:
Head to mytxo.com
Sign up and choose the 3mth plan
At checkout enter CODE: LOCKDOWNLOVE
If you are experiencing hand, wrist pain or shoulder pain don't hesitate to get in touch. We'd love to help you.
BOOK AN APPOINTMENT
For more information, call us directly on 03 9458 5166