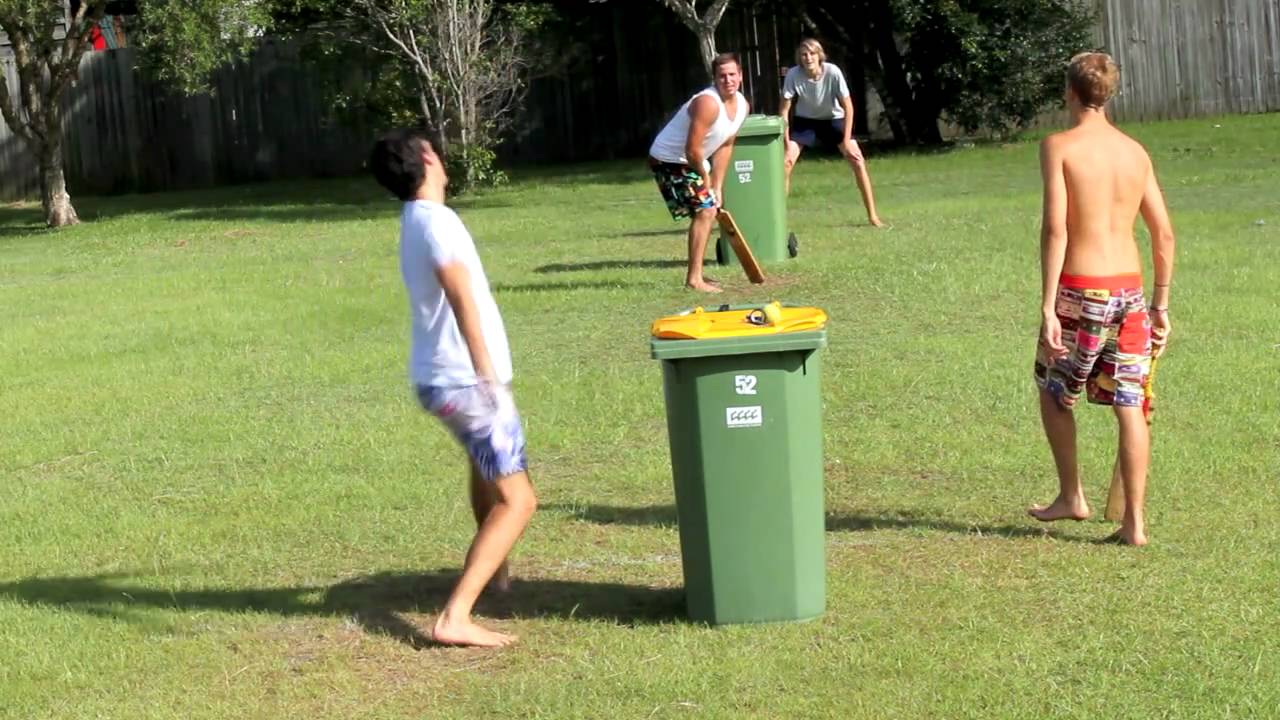 21 Dec

Top 12 Rules for Backyard Cricket
The sun is shining and the BBQ is sizzling, it's time to get the family together for Australia's favourite summer pastime –
Backyard Cricket!
But as we all know, a friendly game can quickly turn pretty competitive when rules aren't clearly defined, so we've put together our top 12 rules for Backyard Cricket.
Sometimes our enthusiasm to impress Nanna can get the better of us, so think twice about taking that screamer or over extending while diving for the ball. Take care when playing backyard games to avoid an emergency time-out!
Our team will be here if you need us over summer (except the public holidays) for regular care and to deal with any unfortunate festive mishaps. Enjoy the backyard cricket, be super careful with any family footy, and better yet, play it safe with a game of French Cricket!
Wishing you a relaxing and joyful holiday season from the Melbourne Hand Rehab family to yours.
Our Top 12 Rules for Backyard Cricket
1. Choosing teams
Teams should be equally balanced in terms of numbers, abilities and sobriety

Kids v Adults is a terrible idea and will end in tears (not always the kids')

The dog does not count as a team member, Nanna does
2. Equipment
Only tennis balls less than three years old may be used. No taped balls

If the dog gets hold of the ball it is the bowler's responsibility to clean off the slobber

Crease must be clearly marked by chalk, a crack in the cement or by a dead section of grass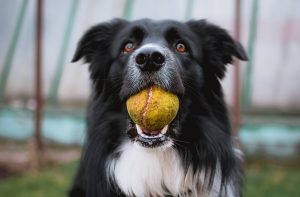 3. Wheelie bin wickets
Wheelie bins are an easy substitute for cricket wickets, on hand at households and local parks, saving the need to always set and reset. But remember, if the bowler hits anywhere on that green wheelie bin – you're gone.
4. First ball not out
A batsman cannot go out on the first ball

This slightly annoying rule has been designed to minimise the amount of tears soaking the lawn

No running between wickets (it's too hot and we've all eaten too much dip)
5. No LBW
The LBW rule is too hard to enforce

Bowlers cannot be trusted to offer an impartial ruling

If any batsman is caught deliberately blocking the ball, they will be sent to the end of the BBQ queue at lunch
6. Tippity run
If it nicks the bat, you have to run

Tears will not be tolerated

Hysterical screams of "Tippity run! Tippity run!" can help remind the batsman of the rules
7. Underarm bowling
Only permitted for people under the age of 12 and over the age of 78

The kids will usually get bored after the first hour, so suck it up and let them have a go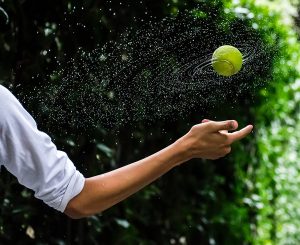 8. Sledging
Sledging is encouraged, but swearing is off-limits – players must get creative instead

Acceptable topics include clothing choices, personal hygiene, chosen sports team and grooming ability

Mums cannot step in and force the sledging to stop (unless child begins to cry)
9. One hand one bounce
If the ball only bounces once, fielders can catch with one hand and batsman is considered out

This rule helps avoid the batsman's temptation to show off
10. Six and out
Smashing the ball over the fence or into the pool will get you 6 runs, but you're automatically out

Batsman has to retrieve the ball

Any ball caught by the dog falls under the "Six and out" rule

This rule is non-negotiable
11. Enforced retirement
Batsman must instantly retire if any ball:
Smashes a window

Knocks over a plant

Hits the cat (the dog can handle it)

Hits a small child and causes tears

Dents a car

Lands in the food
12. End of the match
An empty esky is not a reason for the game to end

Game shall be deemed over when lunch is ready

Game shall be deemed over if all the balls have been hit over the fence and are considered irretrievable

Game shall be deemed over if it's too dark to see anymore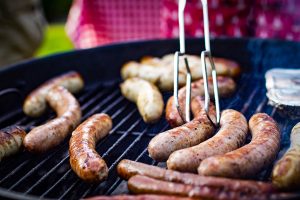 Try a Game of French Cricket
We like this version of French Cricket, it's perfect if younger kids are playing or if space is tight. Low risk of injury, high probability of fun!
Equipment: Cricket bat & tennis ball, a few markers for the batter's 1 metre circle, and 4 eager participants
Batter plants feet firmly together on the ground and must not let the ball hit their legs below the knee, or they're out. The batter may only turn their feet to face the bowler if they made contact with the previous delivery, otherwise they just have to swivel their body to protect themselves.
Fielders stand around (no closer than 2 metres) and throw the ball to each other or at the batter. Bowlers may choose to throw the ball to each other to catch the batter out from behind. Underarm throws only and only from the spot they retrieved the ball (no running in)
The batter is out if the ball makes contact below their knees or they move their feet while defending themselves. Bowler becomes the next batter.
Regardless of your preferred backyard game, grab some family and friends and enjoy some safe summer fun.
Melbourne Hand Rehab
Image credit: Tadeusz Lakota, Karla Rivera, Bruno Kelzer – Unsplash