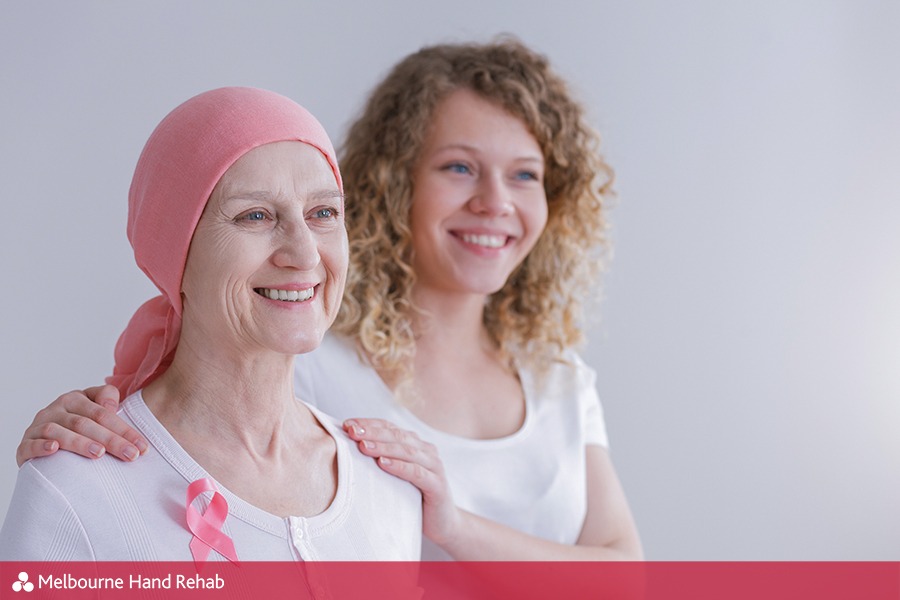 04 Jun

What is Oncology Rehabilitation?
Oncology Rehabilitation is a specialised therapy to assist cancer survivors in regaining optimal physical, psychological, social and vocational functioning following the life changing treatments.
The service is delivered by occupational therapists or physiotherapists and with special certification in oncology rehabilitation and lymphoedema.*
Breast Cancer Care
Detection of breast cancer has increased dramatically over the past 50 years. With improving technologies and treatment techniques the survival rate has increased too. Surviving the cancer is only the first step towards regaining the life that was once lived. Your oncology rehabilitation specialist is your partner in the next step to regaining your quality of life after cancer treatment.
Many any survivors focus on getting through the treatments. Often little thought is given to what their lives will look like once they are in the clear. Unexpected side effects can be difficult to process after treatment for a life-threatening disease. Side effects themselves are as unique as each individual and must be treated with original and custom therapy plans. Some experience little to no side effects at all while others draw to a sudden halt, debilitated from fatigue or pain.
Oncology Rehabilitation
Survivors are often afraid to begin exercise and therapy straight after surgery, radiation or chemotherapy – but the truth is the sooner the better. As specialists in the field, we can begin strategies from the date of diagnosis. We are here to walk the journey with you and make sure we minimise the side effects.
Often we see a person before surgery or treatment to:
answer any questions
relieve anxiety
perform manual lymph drainage to prepare the body for surgery
During the months of chemo and radiation therapy, there may be periods of immobility due to pain or discomfort, which leads to muscle wasting, joint stiffness as well as fatigue. It is ideal to engage in therapy at this stage to maintain strength and decrease pain and swelling which can be a major cause of discomfort and loss of sleep.
Early Referral
Early referral is important to prevent minor complaints from developing into bigger problems. During the supportive phase of oncology rehabilitation, we encourage healthy living and often host ongoing exercise classes or special events that promote activity.
Oncology rehabilitation encompasses more than just the physical ailments such as weakness and decreased movement. It also addresses the fatigue, nausea and depression that might pop up.
We choose not to accept "chemo brain" but instead use cognitive strategies to help with the side effects from chemotherapy. We also recognise that poor posture creeps in post-surgery which affects sleeping patterns and causes unnecessary exacerbation of pain and fatigue. For this reason, we work towards posture correction and positioning to allow for a peaceful night's rest.
Oncology rehabilitation helps you fill your cup at every stage of the journey, so that you are more comfortable and have more energy to spend with your loved ones.
By Tamryn Riemann
* The Australian Lymphology Association is the peak professional organisation promoting best practice in lymphoedema management, research and education in Australasia.