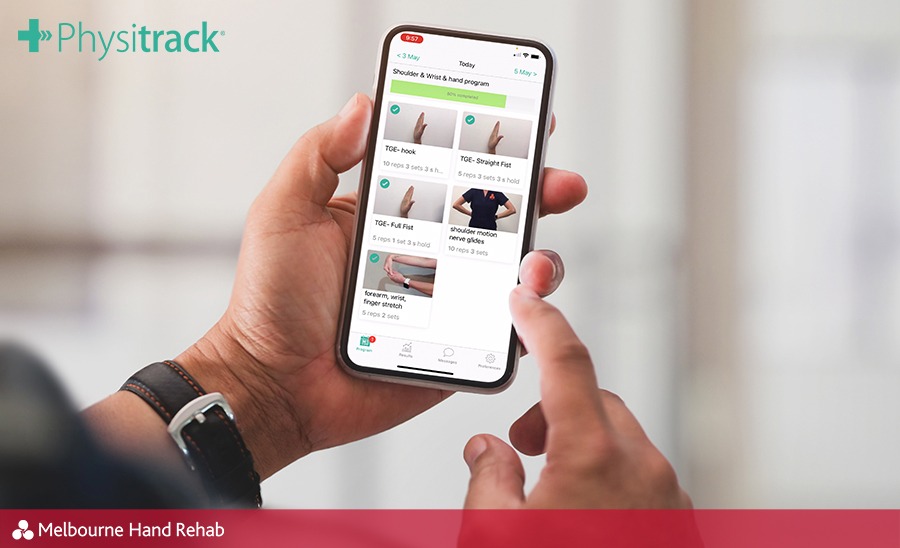 04 May

What is Physitrack?
Physitrack is a home based exercise program made specifically for you, by your hand therapist.
PhysiApp – Complete your exercise anytime, anywhere.
Melbourne Hand Rehab hand therapists issue your daily home exercise program via the PhysiApp that you can download onto your mobile device for free! The PhysiApp is available for the web, Apple and Android devices.
Your therapist will diagnose, treat, and issue the best exercises for your injury. The program includes a video of the exercise as well as audio and written instructions. Duration and frequency recommended by your therapist are also included.
The Physitrack platform has been shown to increase patient compliance, confidence, and injury recovery. Within your PhysiApp are settings that allow you to track your progress, frequency, and pain levels as you perform the exercises. Reminders can be set to keep you on track. We have found great success with this platform and patients love it. It is easy and at the tip of your fingers wherever you go.
Home exercises are a key part of your recovery and crucial to your progression to get you back to the things you need and love to do. We are always available to assist you with any questions you may have. Good luck and happy healing.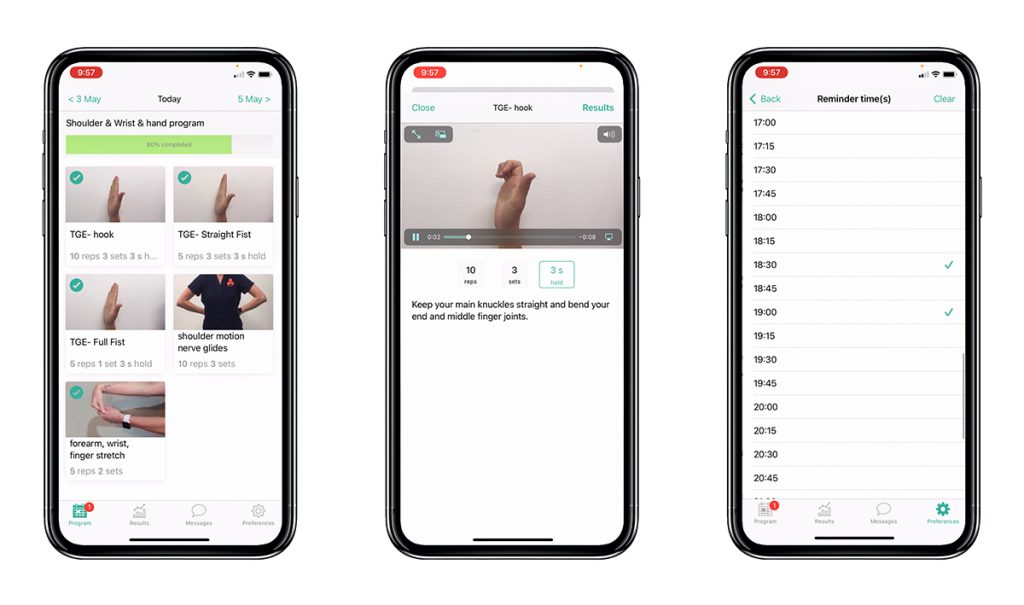 If you are experiencing hand or wrist pain, don't hesitate to get in touch. We'd love to help you.
BOOK AN APPOINTMENT
For more information, call us directly on 03 9458 5166