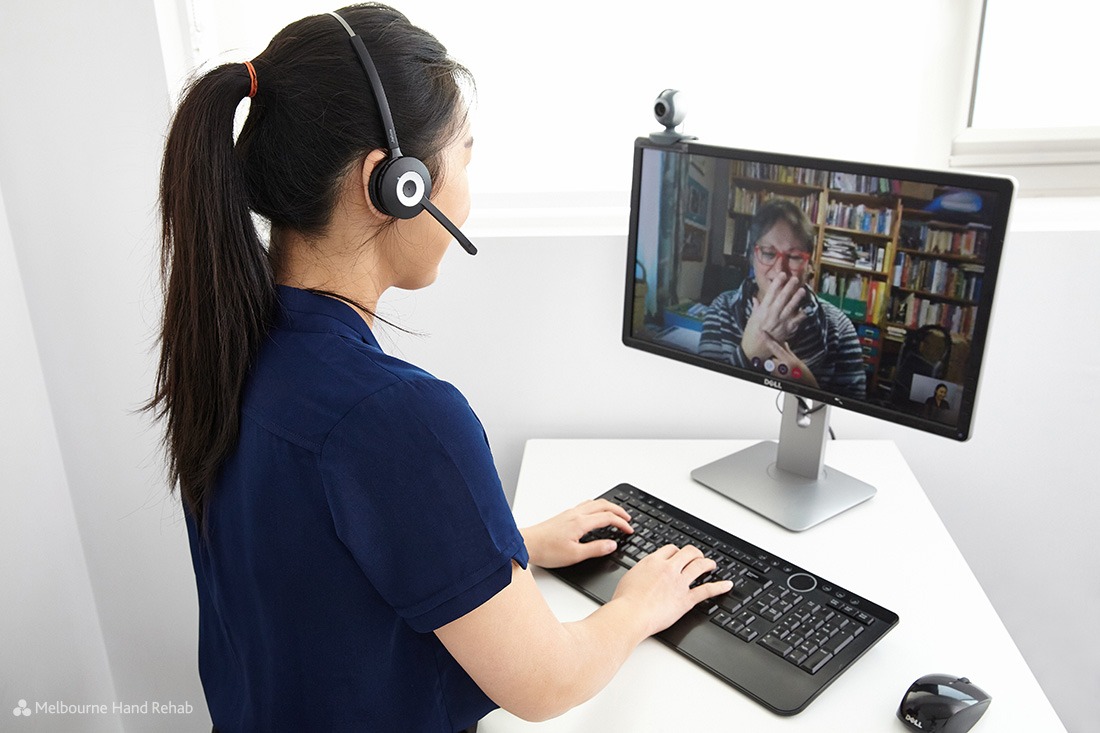 10 Jan

Yes telehealth is available for hand therapy
You need to see a hand therapist but currently in Iso, or simply prefer not to venture out – how telehealth hand therapy can help.
With everything so unpredictable at the moment, it's difficult to know how to balance staying safe while making sure you get the best possible health care. If you have suffered a hand injury or experiencing pain, it's important to seek appropriate treatment without delay. This is where telehealth hand therapy can help.
Telehealth enables you to meet your therapist in the convenience of your own home via secure online video conferencing, whilst still getting the advice and treatment you're seeking.
Frequently asked telehealth hand therapy questions:
If the therapist cannot physically touch my hand, how can they effectively assess my injury? 
With the guidance of your therapist via telehealth, we can actually walk you through how to complete a thorough assessment of range of motion, self palpation, muscle testing and more to ensure everything that needs to be assessed is covered!
What can be completed via telehealth?
Our skilled therapist are able to:
Complete assessments of your injury as discussed above.
Provide a home exercise program, including sending through videos of specific exercises to ensure you are completing them correctly.
Provide advice and education on managing your injury as you continue to recover.
What are the benefits of doing telehealth, compared to a face to face appointment?
You can complete a thorough appointment in the convenience and comfort of your own home.
There is no commute! A lot of the time our patients have to travel a fair distance to a clinic, telehealth can help save on commute time and cost whilst still receiving the best treatment.
You can complete your session from anywhere! Often patients who have busy schedules find it easier to fit a telehealth appointment into their day, as you can do it from home, the office or in whatever place you find convenient and practical.
What if I need exercise equipment?
At Melbourne Hand Rehab, we can organise for equipment or prefabricated wrist splints to be mailed to you!
I'm not good with technology, can someone help me log on?
Before your appointment time, you will be emailed a link to join the session, so all you need to do is have your email ready and click the link to join the session! If you are still having trouble, your therapist will call you to help you log on.
By Harrison Varcoe
If you are experiencing hand or wrist pain, don't hesitate to get in touch. We'd love to help you.
BOOK AN APPOINTMENT
For more information, or to see if Telehealth is appropriate for you, call us on 03 9458 5166
See also > Telehealth FAQ