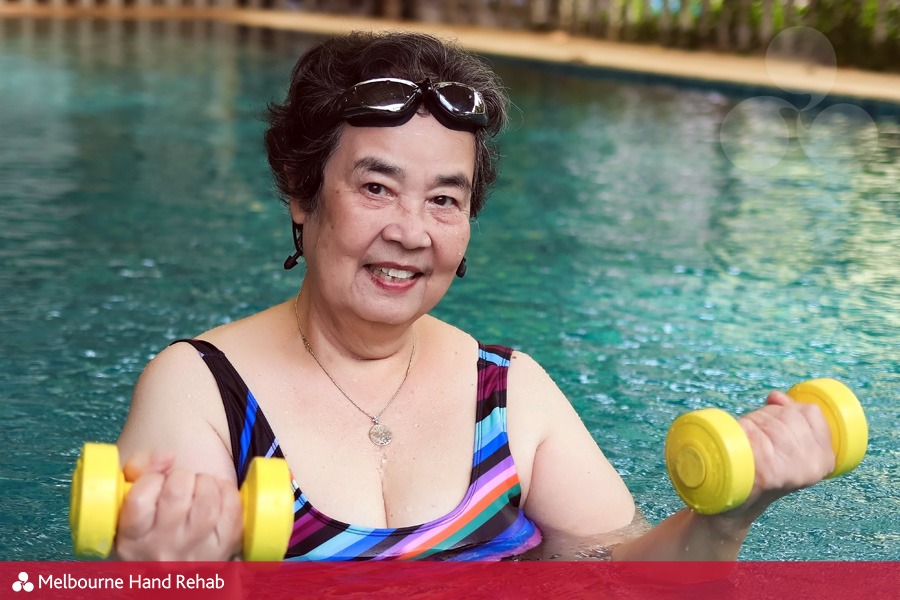 12 Oct

Hydrotherapy explained: Is it for me?
Hydrotherapy is also known as aquatic physiotherapy. It has been used for many years as a way to promote physical well-being.
More specifically, hydrotherapy involves completing an exercise programme in a warm, heated pool. This temperature can range from 30-34 degrees. The natural effects of the water can cause different effects on the bodily systems that cannot be reproduced as easily on land. For instance:
Buoyancy – relieves stress and tension on muscles and joints

Temperature – increases blood circulation to deliver oxygen and nutrients to your muscles

Sympathovagal balance – improves mood and reduce stress

Water pressure – pushes fluids into the blood vessels to reduce swelling
Everybody can heal from their conditions at a different pace.
If rehabilitation on land is progressing slowly, hydrotherapy can be an effective way to introduce additional exercises to promote your rehabilitation goals.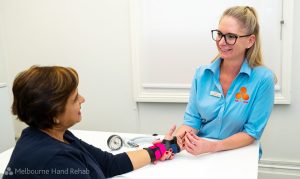 Hydrotherapy can improve:
Muscular soreness or joint pain

Upper limb stiffness

Wrist, elbow and shoulder strength

Improve confidence
Our hydrotherapy therapists can tailor exercises to your specific needs by changing water depth, water drag and the use of different equipment. Sessions are completed in a group setting but your therapist will assist you to achieve your personal goals through specifically chosen exercises. Make sure to ask questions as they arise!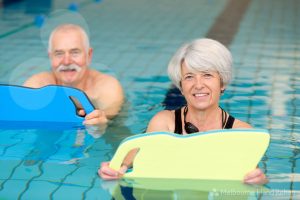 Many conditions can be suitable for hydrotherapy. Common conditions we treat include:
You are always welcome to ask your hand therapist whether or not hydrotherapy would be suitable for your needs. Our therapists will always discuss your specific goals and precautions prior to your first session.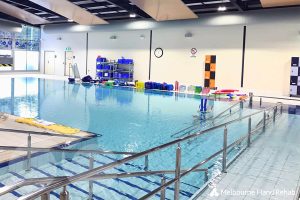 Sessions currently run for 30 minutes on Wednesday at the Heidelberg Repatriation Hospital, inclusive of dressing changes. There is free street parking as well as paid hospital parking options available. 
There may be COVID-19 precautions in place, so always ask your therapist regarding the most updated hydrotherapy restrictions at the time of your session. 
For more information talk to your hand therapist at your next session or call us on 03 9458 5166
By Winnie Ye
If you are experiencing hand, thumb or wrist pain, don't hesitate to get in touch. We'd love to help you.
BOOK AN APPOINTMENT
For more information, call us directly on 03 9458 5166