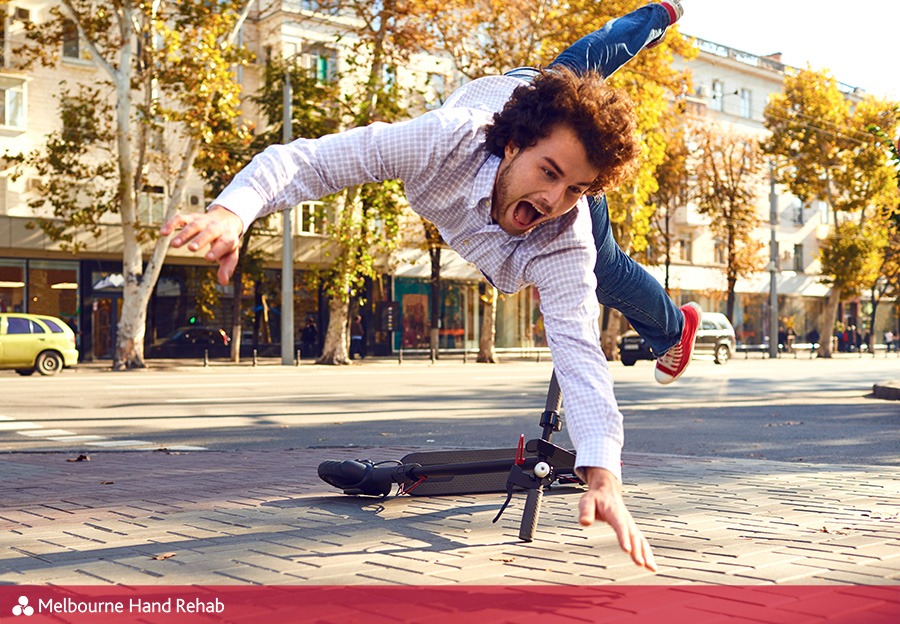 30 Mar

I think I have a hand fracture, what do I do now?
How to manage your hand fractures during COVID
Prior to the COVID-19 pandemic, if you were concerned that you had a fracture in your forearm, hand, finger or thumb your likely solution would be to present it to the emergency department (ED). At the moment, you may want to avoid the ED room to reduce your COVID-19 risk or to not contribute to the health system overflow.
However, you may be thinking where does this leave you and your injured hand? Here at Melbourne Hand Rehab we want to help you along the journey of getting fast quality care for your fracture. Therefore we have created a guide to make the process less stressful for you.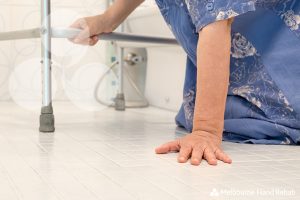 Signs you may have a fracture
If you have fallen on an outstretched hand, caught your finger in the door or knocked your finger in a game and are not sure if you have fractured your bones, here are some signs to look for. 
Tenderness at the site of injury 

Bruising or colour changes

Pain, which may worsen with positioning or use of the hand 

Swelling 

Obvious deformity, this is not with all cases

Numbness in you hand or fingers

Changes to the length of the finger, it may appear shorter

Scissoring, where your affected finger is crossing/scissoring over
I think I have a fracture, what do I do now?
If you have some of these signs and think you have a fracture, here are some of the things that you can do. 
Book an appointment with a Hand Therapist at Melbourne Hand Rehab. Your Hand Therapist can assess and assist with diagnosis of your fracture. They can also facilitate obtaining imaging, such as Xrays and a surgical referral, if required. 
Attend your GP. Your GP may refer you to an outpatients clinic for further management of your fracture. If you don't want to wait till that appointment, call our admin team at Melbourne Hand Rehab on 03 9458 5166 and we will be sure to have you seen by one of our therapists at one of our 12 locations.  

Contact the nurse on call, on 1300 60 60 24 and discuss your injury and symptoms.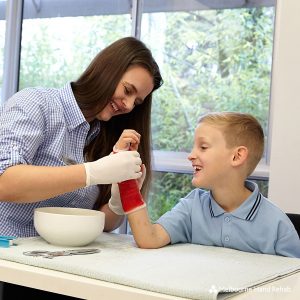 If you are concerned and think that you require immediate medical attention
Attend an Emergency Room at your local public hospital

If you have private health insurance, attend your closest private hospital Emergency Room 

In emergency cases, contact an Ambulance 
So there you have a quick guide on what to do if you think you have a fracture. Our experienced hand therapists at Melbourne Hand Rehab can help assess, treat and diagnose your fracture. You can book an appointment online or via phone, so we can get you back to doing the things that you love.
If you are experiencing hand, wrist pain or shoulder pain don't hesitate to get in touch. We'd love to help you.
BOOK AN APPOINTMENT
For more information, call us directly on 03 9458 5166