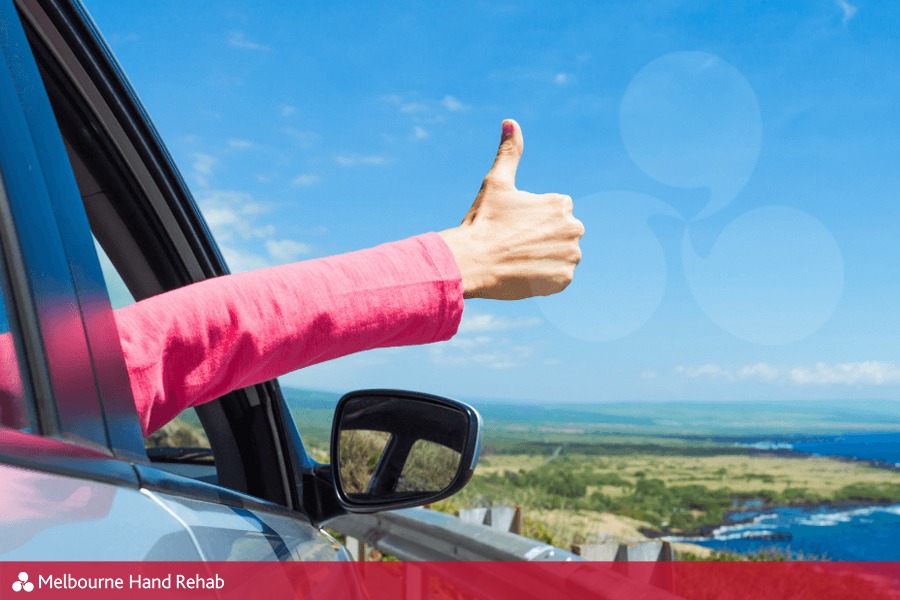 28 Sep

Thumbs up to Chronic Disease Management Plans

Melbourne Hand Rehab welcomes our first GP guest blog contributor, Dr Elaine Sung from Doctors of South Melbourne.

Sarah recently visited me, a regular patient who was in all sorts of bother with an old injury. Part of her right hand was injured a few years ago fracturing her first metacarpal and trapezium – bones in the lower half and base of her thumb.

She wore a cast and hand splint for a while and eventually returned to work. The problem was that Sarah had developed a painful thumb and arthritis over time.

Recognising that she needed the help of a hand therapist and possible a hand surgeon in addition to myself, I got to work coordinating her care arrangements

Sarah is now on the best path to having full use of her right hand, and her pain is well controlled.

Behold the Chronic Disease Management Plan!
What is a Chronic Disease Management Plan?
If you have a chronic and complex medical condition that has been present for more than six months (or likely will be), your GP may recommend a Chronic Disease Management Plan – also known as a GP Management Plan.
The plan details your healthcare needs, spells out your medical problems and treatments and recommends actions towards improving your own condition.  It is also an opportunity to discuss shared goals for your treatment. Sometimes, what I imagine a patient needs is entirely different from what they want.
Your regular GP should prepare your Chronic Disease Management Plan. This way, they can continue coordinating your healthcare in line with your medical history.
What is a Team Care Arrangement?
If you require multiple types of healthcare providers to treat a chronic medical condition, you may also be eligible for a Team Care Arrangement (TCA).  A TCA is another documented plan that identifies the professionals involved in your care. It also helps the whole care team know who is involved.
In Sarah's case above, I identified the need for a hand therapist and hand surgeon to treat her thumb arthritis.
Plans should be reviewed every 4-6 months by your GP. They will check how treatment is progressing, assess how well your goals are being met and work with you on any required changes.
Generally, Chronic Disease Management Plans and TCAs are bulk billed by your GP to encourage ongoing visits. I find patients appreciate having a documented summary of their medical issues and treatment that they can then bring to hospital or other healthcare providers.
Medicare rebates
The ongoing treatment of a chronic medical condition can get expensive. One of the reasons is that the allied health appointments, such as with physiotherapists and dieticians, generally do not attract Medicare rebates.
However with a TCA you receive a Medicare rebate for up to five visits per calendar year to all healthcare providers involved in your care. This means your appointments will be cheaper per visit.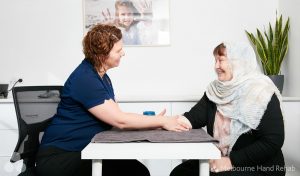 Who is eligible?
To qualify for a TCA as part of a Chronic Disease Management plan, you must have a chronic or terminal medical condition that requires treatment from three healthcare providers, one of which is your GP.
Public hospital in-patients and care recipients in a residential aged care facility aren't eligible
Ultimately, your GP will determine your eligibility. If there's a better course of treatment for your condition that falls outside of a TCA, we will choose that path for your recovery.
As always, our aim is to get you back to full health the best way possible.
Dr Elaine Sung is a local GP and owner of Doctors of South Melbourne.  Her areas of special interest include chronic and complex health needs.
If you are experiencing thumb, hand or wrist pain, don't hesitate to get in touch. We'd love to help you.
BOOK AN APPOINTMENT
For more information, call us directly on 03 9458 5166
CDM plans are only applicable to chronic conditions and in certain circumstances. Speak to your doctor about your eligibility, or visit the Medicare and Department of Health websites.