31 Jul

Tradies National Health Month
Toolkit – $800
Ute – $20,000
Your Health – Priceless
You've made a big investment in your tools and truck. So you take good care of them, checking them regularly and bringing them in for maintenance or replacement. Isn't your body just as important in letting you do your job? And unlike tools, you can't replace it!
Why don't you get that injured finger, wrist or shoulder checked out? Pain is your body's way of asking for attention. Not seeing a health professional right away can lead to a loss of strength and movement, and can eventually stop you from doing your job.
Melbourne Hand Rehab specialises in working with shoulder, elbow, wrist, hand, finger and thumb injuries. We will work with you to:
Reduce your pain 

Increase your movement

Increase your strength

Help you avoid re-injuring yourself
3 out of 5 serious workplace accidents involve tradies
These include crush injuries, severe fractures, lacerations, burns, and amputations of the arm and hand. Often these injuries will need surgery. After your surgery, our therapists are able to treat your wounds, remove stitches, and even get you into a lighter, waterproof cast or splint. Once the injury has started to heal we will begin stretching and strengthening exercises to help you return to all the activities that matter to you.
Most importantly, we will work with you and your employer to come up with a plan that lets you return to work, and all the other things that matter to you, as quickly and safely as possible. This may involve starting with light or modified duties and then gradually returning to full duties. Throughout your recovery, we will advocate for you and your interests to your employer and insurance company. We will be with you every step of the way, making sure you are happy and comfortable with your return to full duties. Our priority is you and your health.
We know how important your hands are to your work – let us help you!
Book an appointment today with one of our physiotherapists or occupational therapists.
BOOK AN APPOINTMENT
To promote Tradies National Health Month we will be running a series of videos on our Facebook page on the common injuries we see and what we do to help.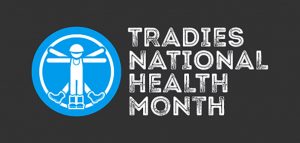 Image credit: Paul Trienekens Unsplash