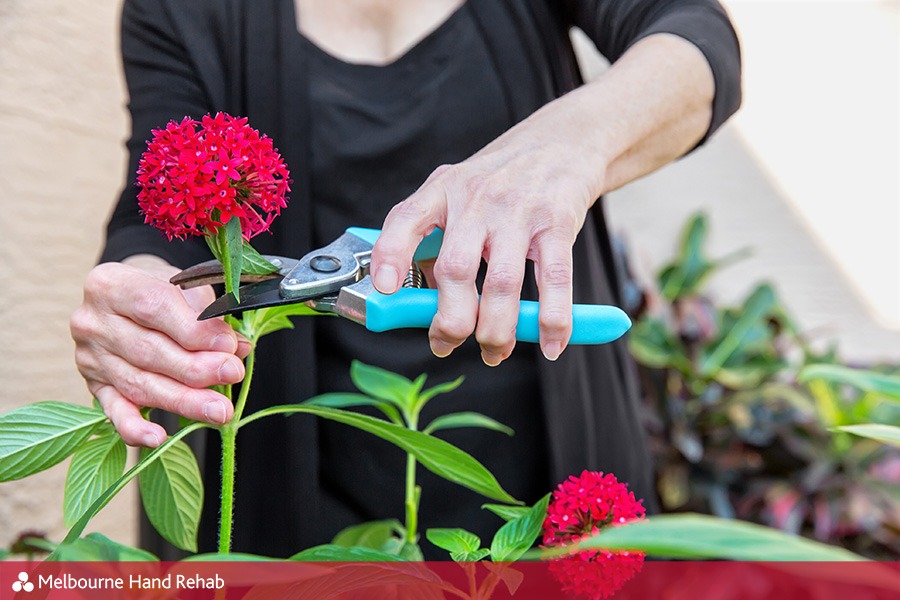 02 Oct

8 tips to prevent hand and wrist pain when gardening
Our hand therapy tips to prevent hand and wrist pain when gardening.
It's so easy to go outside on a beautiful day and get stuck into the garden for hours on end only to wind up a bit sore and sorry the next day. Bone pain around the wrist and the base of the thumb or swelling of the soft tissues can be a very disappointing result of a wonderful day gardening. Let's help you prevent all that with some planning, the right equipment and a bit of hand therapy know how.
1. The right hand tools
Invest in a pair of ergonomic secateurs. We recommend ratchet style hand secateur which prevents you from pressing firmly and instead holds the incremental cut between each release of the handle pressure. Keep the blades sharp and choose a pair that don't open too widely. Comfy non slip cushion grip covering is ideal.
Battery or air-powered secateurs stop you from pushing too hard and make pruning a breeze. Once you begin to cut something that is about 5mm or more, the power kicks in and finishes the cut for you. Some people find the heavier handles too large for their hands so try before you buy. 
Hedge shears
Two handled hedge shears we recommend investing in a pair with wooden handles. Rubber and other cushioning can get slippery when wet or if your hand sweat, so if you have a fair bit of hedge work to do, wooden handles are a better choice and will last decades. Lithium battery hedge trimmers are light weight and ideal for people with wrist or hand pain and large hedges.
Loppers
Loppers with aluminium handles are the lightest and very kind on the hands
2. Well fitting gloves
Always wear gloves when gardening. Not only will they save your skin and nails and provide sun protection they also protect you from spider bites and thorns. Finger infections from thorn incursion or bites can be very severe, occasionally requiring hospitalisation for an antibiotic drip. Every year we have a few people with very nasty finger infections that are  left with very stiff fingers requiring intensive hand therapy. Easier for everyone to just wear the gloves in the first place.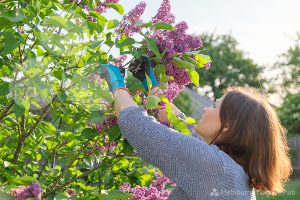 3. Take regular rest breaks
This is hard when you love gardening and you get into the zone. Set your phone alarm to remind you – we suggest having a break from each activity after 30 minutes.
4. Keep your wrist straight
Keep an eye on your wrist position when you're doing different things around the yard. Avoid awkward wrist positions by taking a different approach or moving the shoulder and arm allowing the wrist to stay relatively straight as much as possible. When squeezing and gripping, its especially important to avoid side bending of the wrist
5. Lifting
Spread the load by carrying heavy pots and plants with two hands. Get nice and close, keep your back straight, bend the knees and keep your wrists as neutral as possible.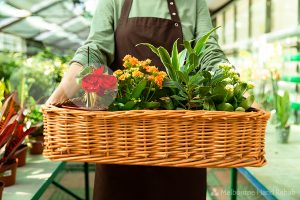 5. Support
If you do experience pain during or after gardening, custom made splints or braces can help you. Leather, neoprene or thermoplastic splints made especially to suit your individual situation will provide support to reduce your symptoms.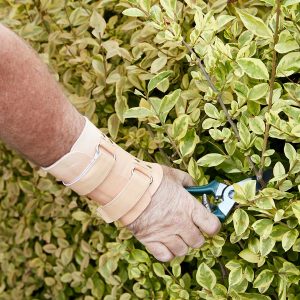 6. Mount heavy pots onto castors so they are easier to move around
7. Digging
Swap your digging spade for a spade that is small and light. Being lighter means less strain to the hands, and being smaller means you are not tempted to dig large spade-fulls.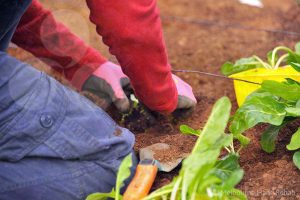 We hope that these tips help you to enjoy your time in the garden. 
At Melbourne Hand Rehab we provide hand therapy care and advice for people experiencing pain or injury to their hand, wrist or arm. We are here to help you take care of your hands while you take care of your garden.
Book an appointment today with one of our physiotherapists or occupational therapists. 
BOOK AN APPOINTMENT
For more information, call us directly on 03 9458 5166
Image credit: Ngobeni Communications, Unsplash