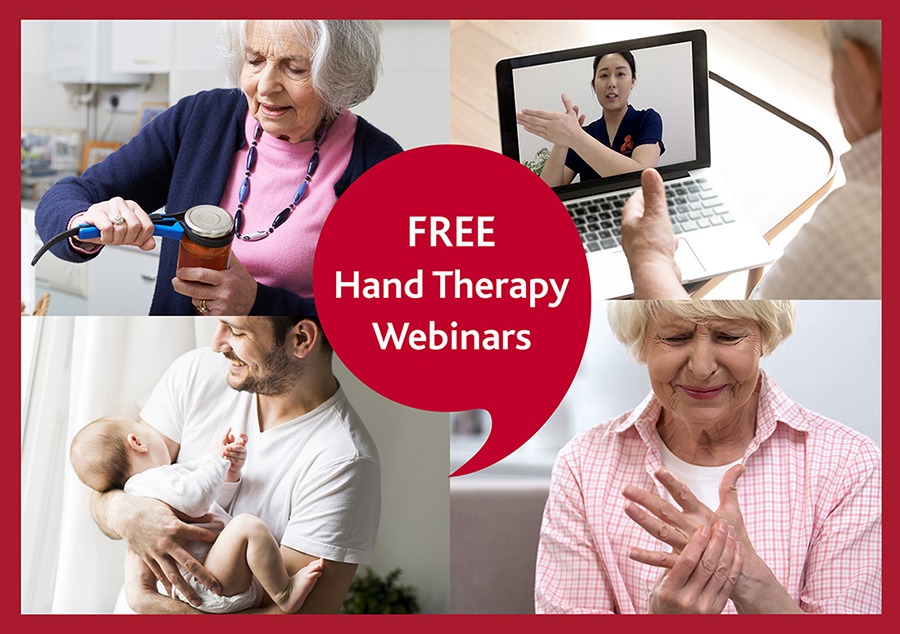 31 Aug

FREE Rheumatoid Arthritis Webinar
Our FREE webinar on Rheumatoid Arthritis is running on 2 September and we'd love to see you there.
Connect with our expert hand therapists as they share information designed to help you reduce the pain and symptoms associated with Rheumatoid Arthritis and techniques to manage them. The SARAH Management Program, a 'stretch and strengthening' program which is specifically designed to help the Rheumatoid Arthritis condition.
The webinar is hosted by hand therapist Holly Johnson and will cover:
10 things you can do to manage your Hand Rheumatoid Arthritis
Learn about: splinting, pain relief strategies, adaptive equipment and exercises
Understanding the SARAH Management Program: Strengthening and Stretching for Rheumatoid Arthritis of the Hand
10 evidence-based exercises you can do daily to help build strength, flexibility and function
Include an interactive Q&A with our hand therapists
Watch
Hand Therapist Holly talk about the Rheumatoid Arthritis Webinar in the video below.
Read Holly's blog post 'Meet SARAH: Your helping hand with rheumatoid arthritis.'
Call 03 9458 5166 or
If you are experiencing thumb, hand or wrist pain, don't hesitate to get in touch. We'd love to help you.
BOOK AN APPOINTMENT
For more information, call us directly on 03 9458 5166