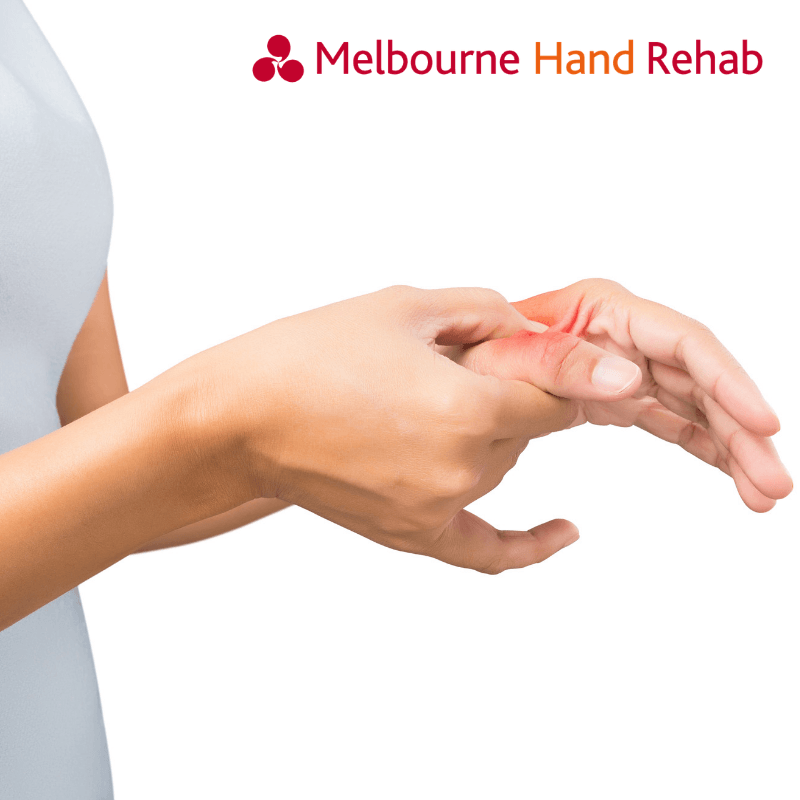 11 Apr

Skier's Thumb, Gamekeeper's Thumb, UCL Damage
Football season is here and skiing season is around the corner!
Hooray, football season has kicked off.  As a hand therapist, I see a lot of 'Skier's Thumb' due to football injuries in my clinic.  Don't let the name deceive you.  Skier's Thumb can occur from falls, twists, hyperextensions or injuries outside of skiing.  Football, netball, and basketball are just few other examples.  Forcefully twisting with the hand can also cause the injury.
And sadly, summer is officially over. But this means that the ski season is approaching us quickly! Whether you are an experienced skier or an amateur you are at risk of injuring your thumb while on the slopes. Have you ever had a tumble while skiing and had your ski pole pull your thumb backwards? This is relatively common and why it is called Skier's Thumb.
What exactly is Skier's Thumb?
Skier's Thumb is damage to a ligament that holds together two bones at the base of the thumb called the ulnar collateral ligament.  For example, when you fall forward while holding onto your ski pole, it can often force your thumb backwards and out to the side.  Your ulnar collateral ligament or UCL, as we like to say, assists in stabilising the base of your thumb. When this ligament is torn or ruptured it allows more unnatural movements, pain and weakness to your thumb.  Potentially you have only mildly strained the ligament.  In worst case scenarios, the ligament becomes detached from the bone, requiring surgery to repair the damage.  Maybe you have heard of Gamekeeper's Thumb.  This is another name for Skier's Thumb or UCL damage.
How can hand therapy help?
A hand therapist will be able to determine the severity of your injury by conducting several tests. If needed, we will refer you to a plastic surgeon for possible surgical intervention and/or opinion. If your ligament has only been strained or partially torn, we will fabricate a thermoplastic splint to immobilise your thumb for up to 4-6 weeks. Your splint will hold your thumb in the right position to allow your body to repair the UCL. During your hand therapy appointments, your therapist will also provide exercises to regain your range of motion, and strengthening exercises as appropriate throughout your healing process.  If surgery is required we will get you into a splint until the surgery to protect the joint.  Hand therapy will be necessary after surgery for splinting, and for exercises such as movement and strengthening when it is allow per protocol.
Returning to sport or work.
The timeline of when you are able to return to sport or work activities will depend on the severity of the damage and what activities you will be doing with your hands.
If you or your therapist are concerned that you are at risk of injuring your UCL again, there may be an amount of time that you will need a guard or taping.  We will let you know if and for how long each will be necessary.  A guard will be fabricated for you which can be taped on and worn when playing sports or for work.  The guard will be slightly smaller than your splint in order to allow more motion and function of the hand once you have healed.  You may only need stiff sports tape, or may need to tape after using a guard for a while.  Your hand therapist will show you proper taping technique.