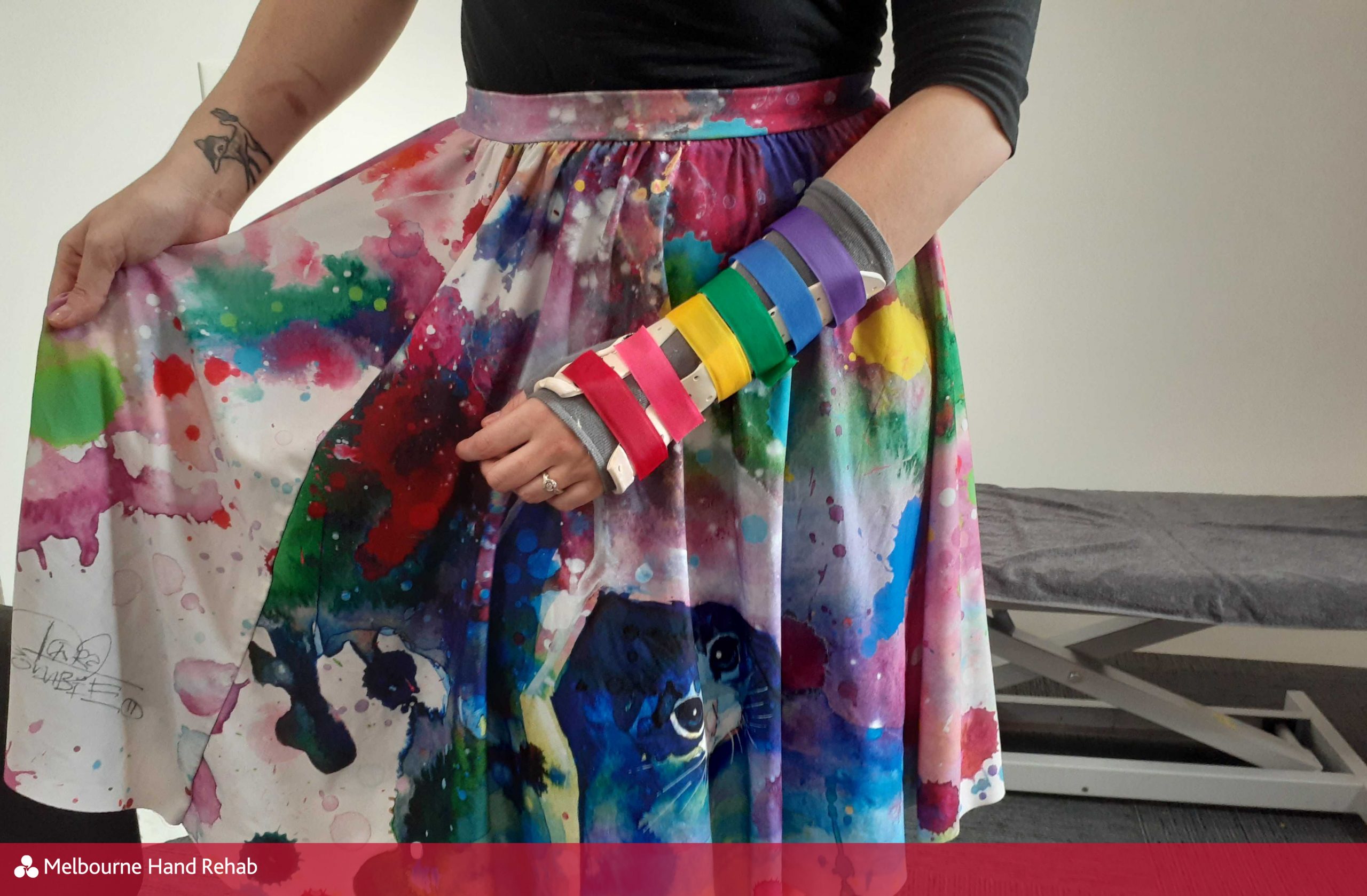 28 Aug

Splints of many colours
Did you know that splints used in the treatment of Carpal Tunnel, De Quervain's Tenosynovitis and Osteoarthritis can be custom made in a variety of colours?
When we first present for therapy, it is understandable that we have a limited understanding of appropriate splinting options. Although Melbourne Hand Rehab provides a variety of quality pre-fabricated splints and bracing options, a custom moulded thermoplastic splint is often the most appropriate choice. This blog is an introduction to common thermoplastic splints to demystify your hand-therapy experience.
Thermoplastic is a synthetic plastic material that becomes soft when heated and hard when cooled. This property makes this substance perfect for moulding immobilisation splints. Traditional colour choices included white to beige. In recent years consumer demand has driven the market to adopt more inviting options.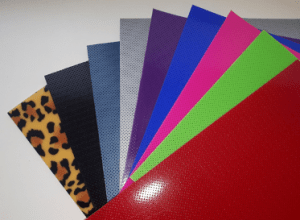 Splinting plays an important role in hand therapy and doesn't need to be as drab as a beige slab of plastic. There are a range of colours available in splinting materials and velcro, which we can mix and match to fit your tastes (Apologies to the more flamboyant of our audience, the leopard print is permanently discontinued!)
Velcro is used to ensure splints stay snugly and securely in place. We stock a variety of colours to meet your needs. These can be mixed and matched to a theme of your liking.
The four most common splints are:
Finger splint
Wrist immobilisation splint
Thumb spica
Wrist and thumb immobilisation splint

1. Finger splint
Dorsal finger splint demonstrating custom colours for a AFL Magpies supporter. These splints are commonly used for some finger fractures, as well as soft-tissue injuries such as volar plate tear.
2. Wrist immobilisation splint
A neutral, discretely coloured wrist immobilisation splint. These are often used to good effect for Carpal Tunnel wrist overuse injuries.
3. Thumb spica
A bright green thumb spica splint. This immobilises at the thumb CMCJ and can play an important part of Osteoarthritis management. This splint is also used to manage skier's thumb injuries.
4. Wrist and thumb immobilisation splint
A wrist and thumb immobilisation with colourful Velcro straps. This splint is useful for the management of De Quervain's tenosynovitis.
And for comfort…
Cotton sleeves, foam padding, and soft fabric moleskin make for a comfortable, custom-moulded splint to settle your symptoms in style.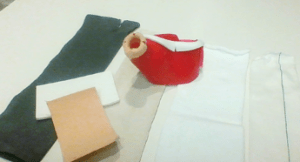 Paediatric-sized thumb spica with foam padding and moleskin for comfort. Also pictured are hand-socks and various size and weights of cotton tubigrip to make your splinting experience as comfortable as possible.
Thermoplastic splints are a highly customisable piece of armour to give your hand the support and reinforcement to allow for proper rest and healing. By sharing this information, we hope to demystify the experience of splinting and dispel anxiety around what can be a very new experience for some patients.
For more information see > Splints & Braces
If you are experiencing thumb, hand or wrist pain, don't hesitate to get in touch. We'd love to help you.
BOOK AN APPOINTMENT
For more information, call us directly on 03 9458 5166